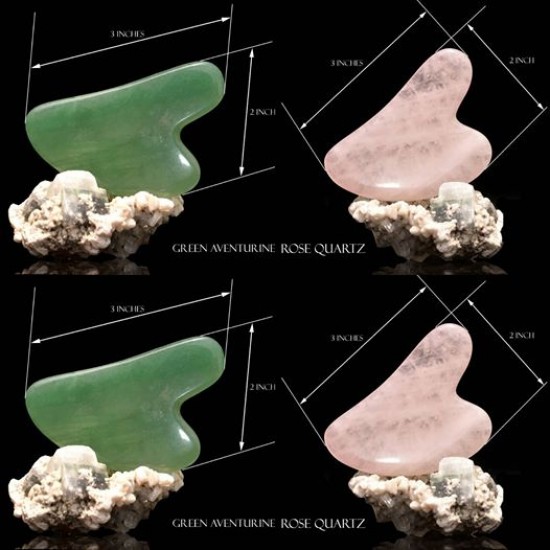 Gua Sha
Presenting another beautiful creation which is very effective in application for massage. Gua-shas are being used in many wellness centers and spa and are considered effective for relaxing the muscles and skin. Carved out of different crystals these are easy to handle and convenient to use. Unlike massage rollers, these are small in size and could easily be carried along. Currently Gua-shas are available in two different crystal variants , Rose Quartz and Green Aventurine.
As many would be having queries pertaining to application of these Gua-shas, hence sharing herewith inputs on usage of these : -
*Rose quartz* helps in being emotionally balanced and releasing buried pain and trauma hence application of rose quartz Gua-sha at the neck and throat area will be extremely beneficial. *Green Aventurine* is effective to overcome blockages and issues related to breathing and congestion, hence applying Gua-sha on thymus and shoulders including upper arms would be beneficial.
.
Stock:

1

Reward Points:

3

Model:

MB3359
Price in reward points: 300